DISTANCE
Writer | Alex McSweeney
Director | Simon Pittman
5th - 29th May
Fine Line in association with Rough Fiction and Park Theatre.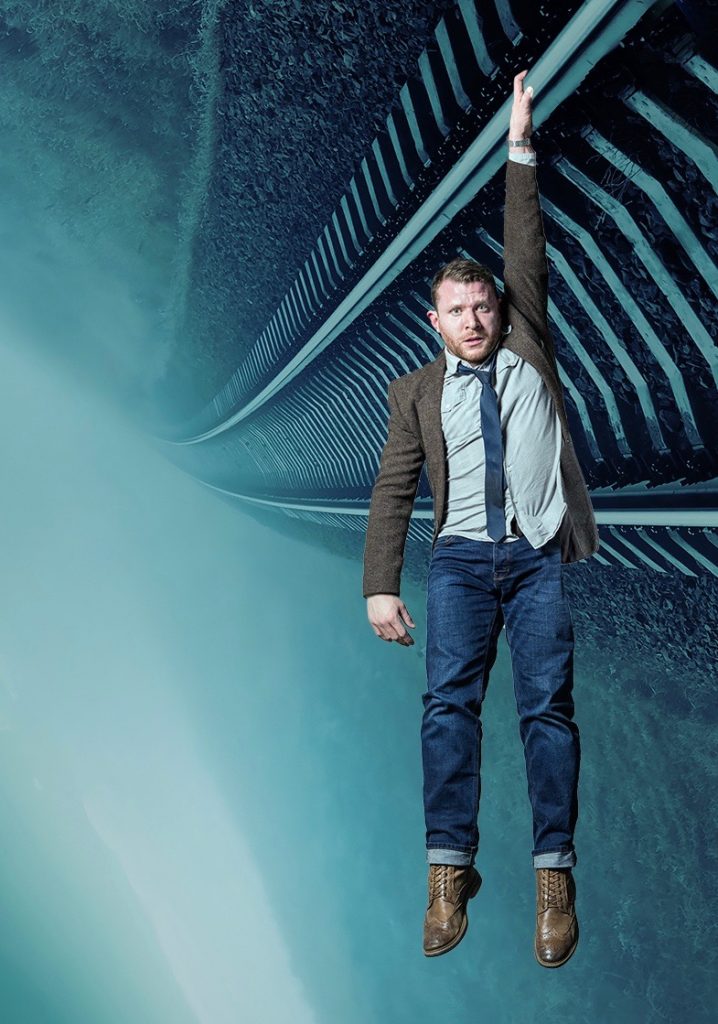 ★★★★ The Stage |★★★★ The Upcoming |★★★★ Stage Review |
★★★★ Theatre Review 1 |★★★★ Arthur's Seat | ★★★★ London Theatre 1 |
★★★★ London Box Office |★★★★ Spy in the Stalls |★★★★ Pocket Size Theatre
~ Off West End Award Winner for Best Set Design – Bethany Wells ~
Nominated for 3 Off West End Awards:
Best Supporting Male – Abdul Salis
Best Director – Simon Pittman
Best Set Design – Bethany Wells
★★★★ The Stage
'Lucid. powerfully performed and visually compelling exploration of mental health in men'
This slideshow requires JavaScript.
___ The distance between us can grow without taking a single step.Steven, recently separated and heading towards divorce, bumps into an old friend on the journey to a job interview. A complex recent past and a fragile present collide, as Steven tries to make sense of the world around him and his place within it. We accelerate headlong into Steven's chaotic and troubled inner life, as the everyday encounter unravels into something dark, disturbing, and unrestrained.
Following the acclaimed Out Of The Cage (Park Theatre), Fine Line, Alex McSweeney, and Simon Pittman, return with this powerful contemporary story, to bring you an emotionally gripping, darkly funny, and visually dynamic portrayal of the mind.
DISTANCE is an urgent examination of mental illness, and its impact on the individual, their family, and the society around them.
★★★★ The Stage
'Fuses elements of physical theatre with punchy realism to devastating effect'
★★★★ The Upcoming
'Tackles a serious issue with grace, poise, boldness and fierce intelligence'
★★★★ Stage Review
'Inventive and engrossing drama… with very funny dialogue'
★★★★ Arthur's Seat
'Unique, timely and intelligent'
CREATIVE TEAM:
Alex McSweeney | Writer
Simon Pittman | Director
Bethany Wells | Designer
Dan Saggars | Lighting Designer
Alexander Faye Braithwaite | Sound Designer
Ian Willam Galloway | Video Designer
Fine Line | Producer
Rough Fiction | Associate Producer
Celia Dugua | General Manager
Kate Eccles | Stage Manager
CAST: Doreene Blackstock, Adam Burton, Richard Corgan, Lindsay Fraser and Abdul Salis
DISTANCE was developed on the Park Theatre Script Accelerator programme and was kindly supported by Arts Council England, The Royal Victoria Hall Foundation, Stage One, as well as mental health charities Mind, CALM and The Stuart Low Trust.